Unlimited remote support, onsite and hosted e-mail, onsite and remote backup services, managed services, security, disaster recovery, hosted servers, cloud computing, Authorized G Suite and Office365 Reseller. A client-centric IT company that provides personalized, customized services to small and mid-sized companies in the greater San Diego area.  Every client is treated as an extension of our staff. Very personal and professional, quick response, accountability, and a proactive approach to client issues.
About the CEO
Todd has been in Information Technology since 1997. He has worked with companies as small as two employees and as large as two thousand plus. An entrepreneur and graduate of UC San Diego, Todd holds many industry-specific certifications. Todd ran his own IT business both in Los Angeles and San Diego and has worked on many large-scale projects. Some well-known past and current clients include Wells Fargo, the Stamford Hospital, and San Diego Harbor Excursion to name a few.
To be a Team Member to our clients, not just a vendor or service provider.
To be a trusted advisor, and make recommendations based solely on the best interest of the client, and nothing else.
To continue to research newer and better technologies for the small and medium-sized business so that we can provide Enterprise-level solutions at Small Business-level prices.
What our clients are saying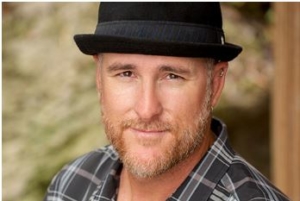 NetResults has been our technical support department since 2009. We really appreciate the personal touch, the quick response, and the attention to detail the consistently provide. They always go above and beyond and continue to exceed our expectations.
We hired NetResults to help us reconfigure our existing hardware, install and set up new hardware, and guide and help us to complete our transfer of our programs and data to the cloud and offsite hosted exchanges. They have not let us down in the least. On the contrary, Todd, Matt, and their team are highly knowledgeable, helpful, reasonable, resourceful, and very professional too. They examined our old system, made critical recommendations that we followed, and helped us to implement their recommendations. The result is that we now have the best system we have ever had. NetResults' team of professionals provide superior and timely service, and in addition it is very easy to work with them. I highly recommend NetResults' services.